Christmas Photo Cards

I love creating and sending Christmas cards. Good designs, printed on real paper, and hand-written addresses all the way. It gives me a chance to flex my creativity during a time of year that is typically hectic. Trying to find a new spin on something with such strong traditional imagery is my way of getting some semblance of zen. I hope you enjoy looking through this ever-expanding collection as much as I did creating it!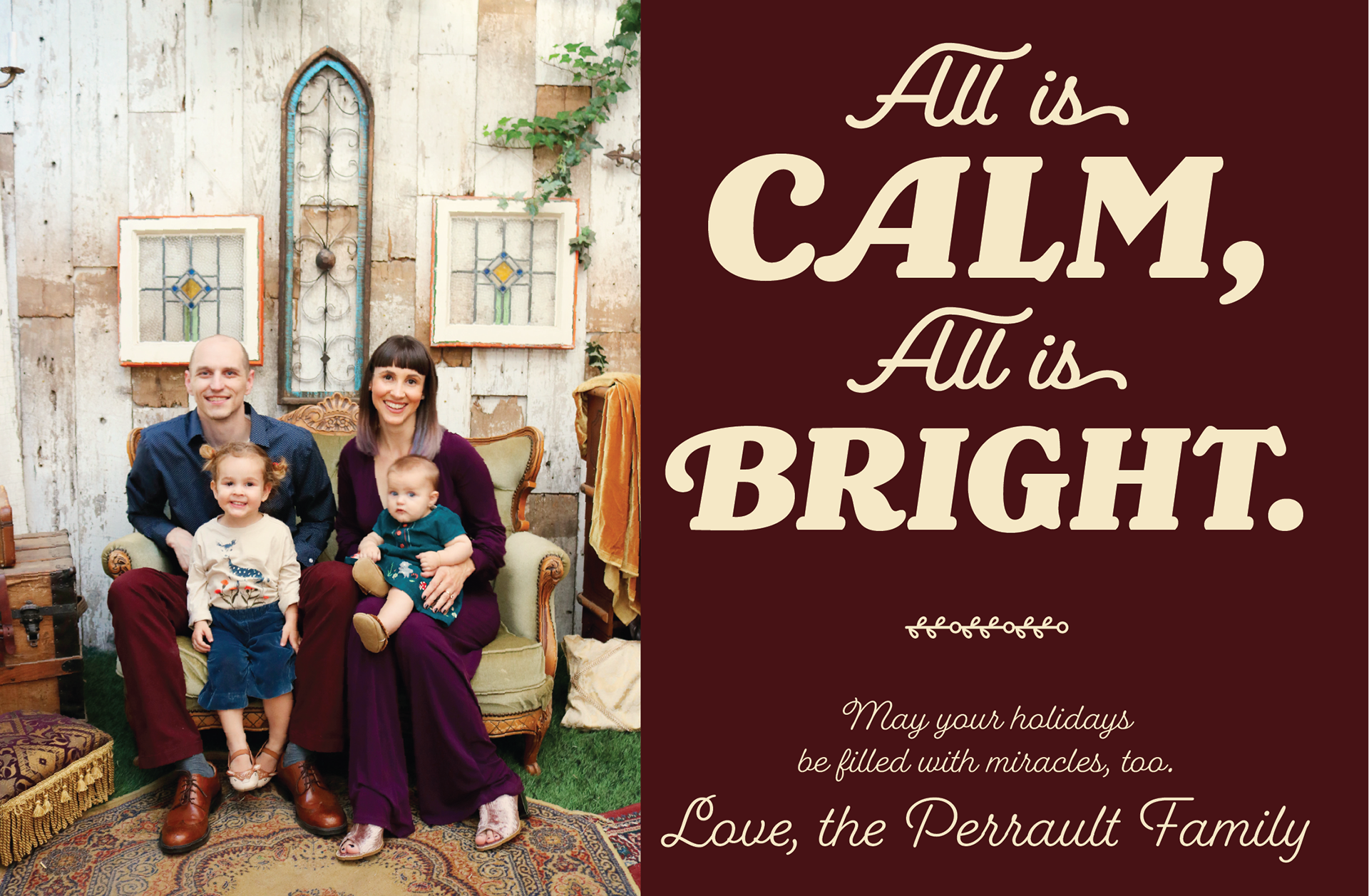 Family Christmas Card 2018. Warm browns and oranges plus jewel tones kept the - still retro, my heart belongs to vintage vibes - design cozy to keep us toasty throughout the winter. And having added a second kiddo to the mix this year, we needed to keep it light with a joke to stay sane. :)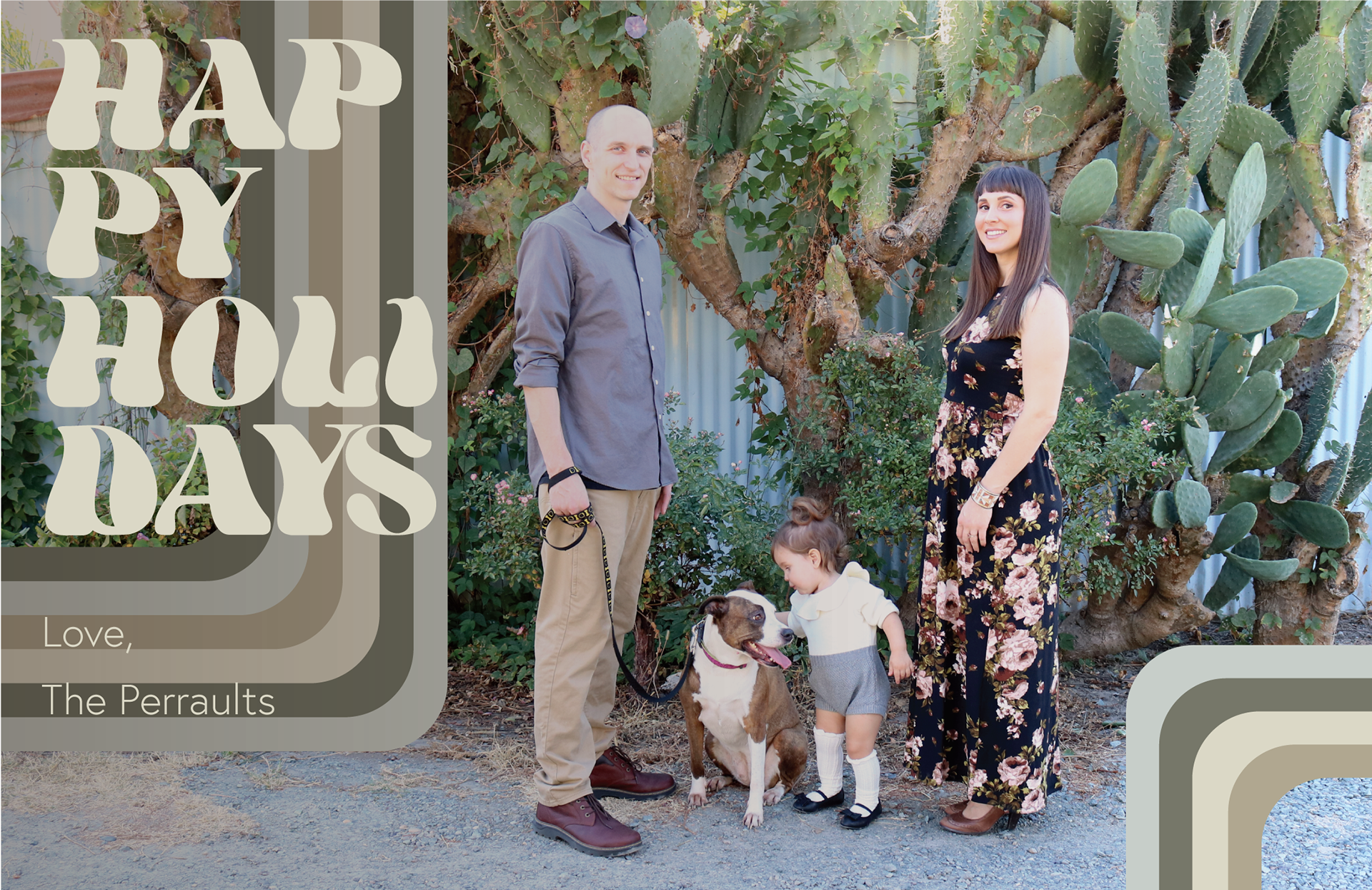 Family Christmas card 2017. Feeling those '70's vibes and florals, for sure! Also, get a load of that baby bump!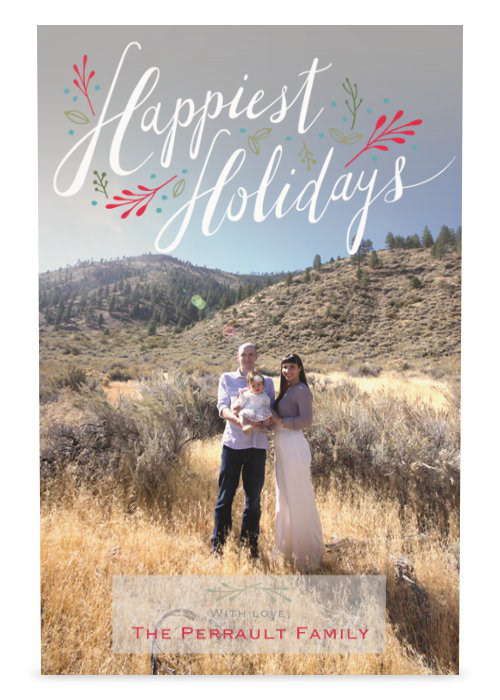 Christmas 2016 had me dreaming of the desert, not a snowdrift in sight. I made it a little more traditional by including red and green accents, but that's about where traditional elements ended.