Employee Awards Dinner 2018
I created the 2018 Awards Dinner designs while I was an employee of Lodi Memorial's marketing department. The project included an invitation (on which most other designs were based), response card, envelopes for each, tickets, program, menu card, internal flyer, powerpoint presentation, an award certificate, a newspaper ad that ran the day following the event listing all awardees, and a social media-compatible image to honor the award winner.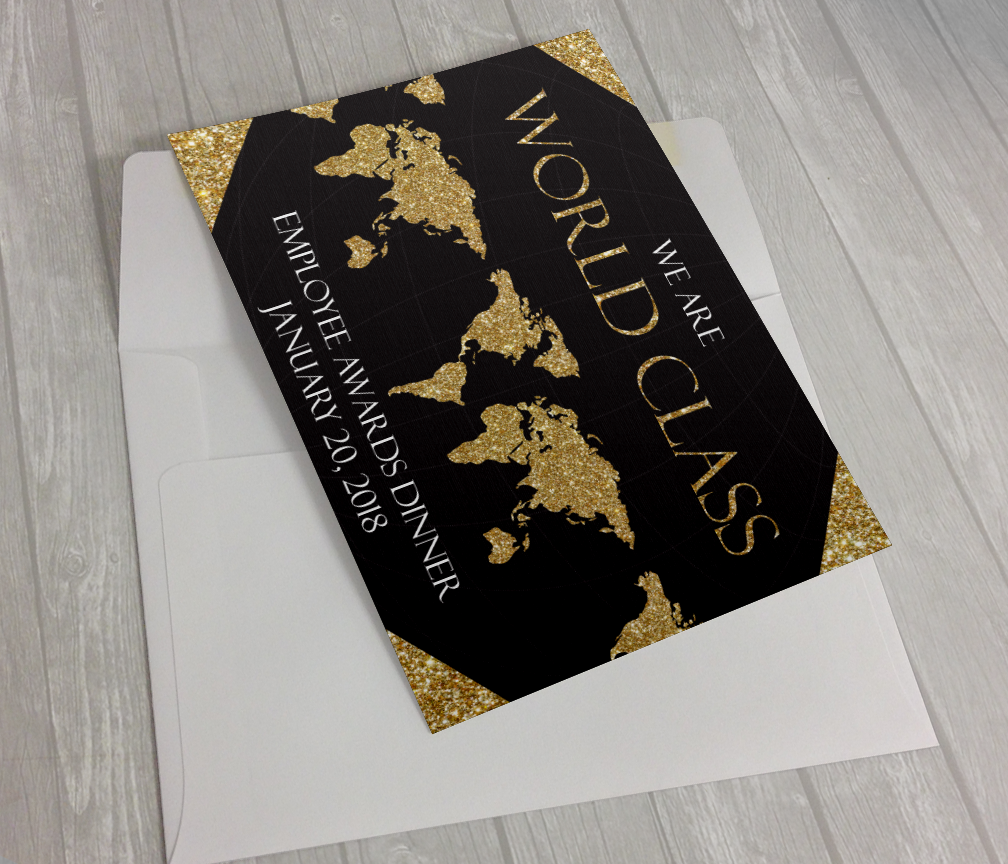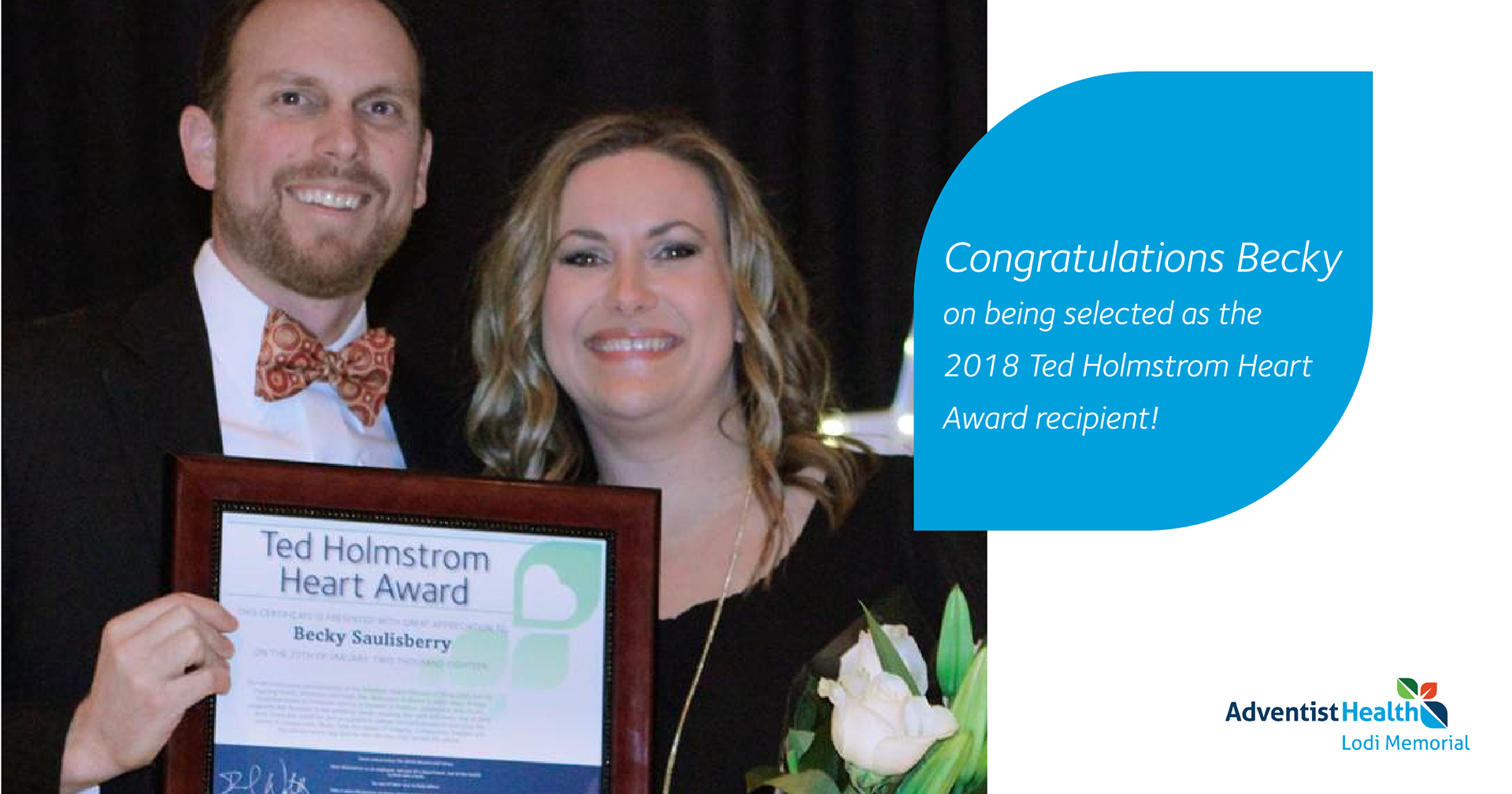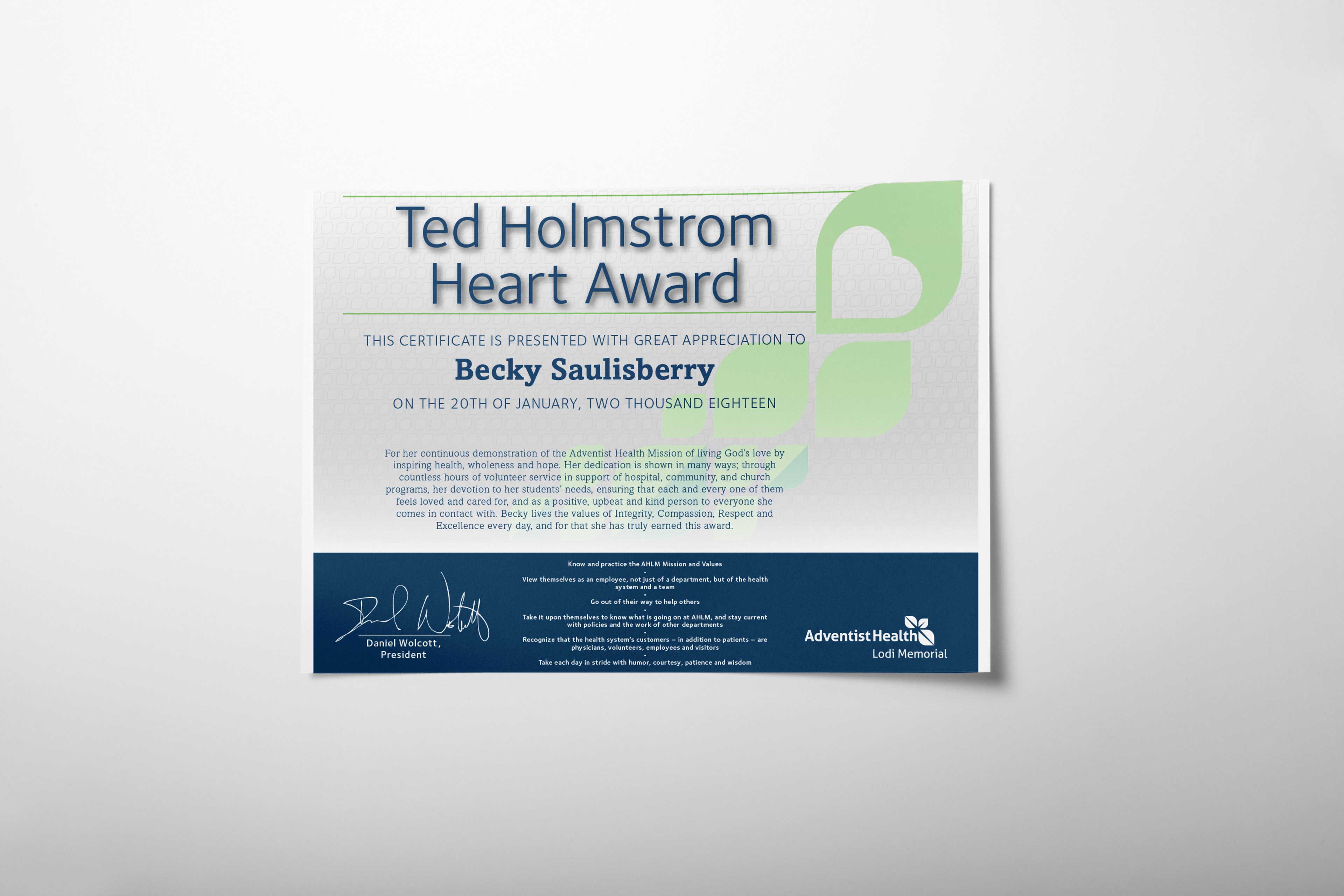 Adventist Health Lodi Memorial holds quarterly all-employee events where staff and executives can have more informal communication. Through the years it has undergone many different formats, from a simple presentation and q&a to far more structured events with executives manning booths and interacting with smaller groups at a more personal level. The January 2018 Town Hall event theme of the world traveler was influenced by the hospital's new initiative, "Together, providing World-Class care."
The World-Class logo that was created to be used at this event was then used throughout the year at other employee-focused events to encourage buy-in of the new initiative.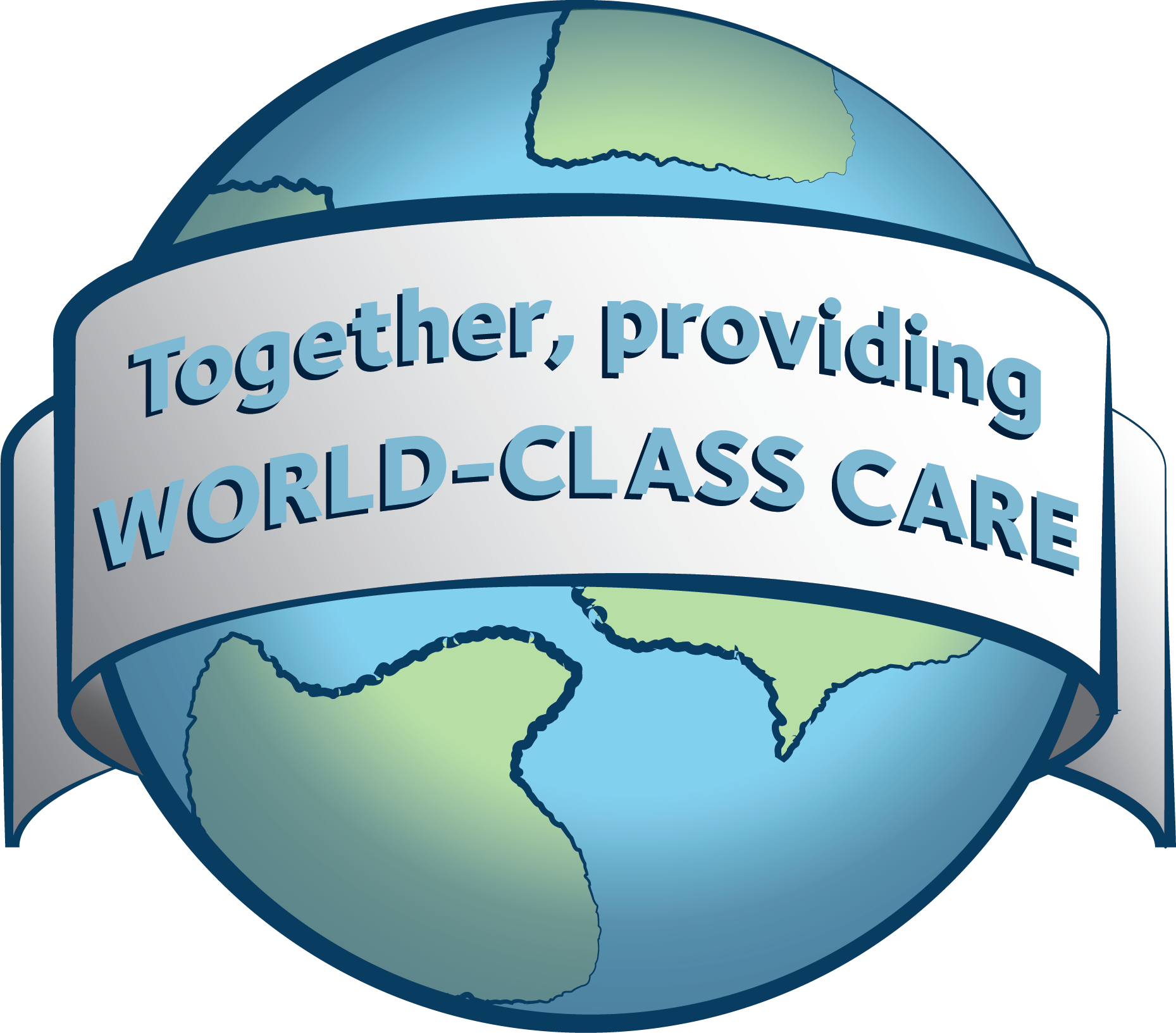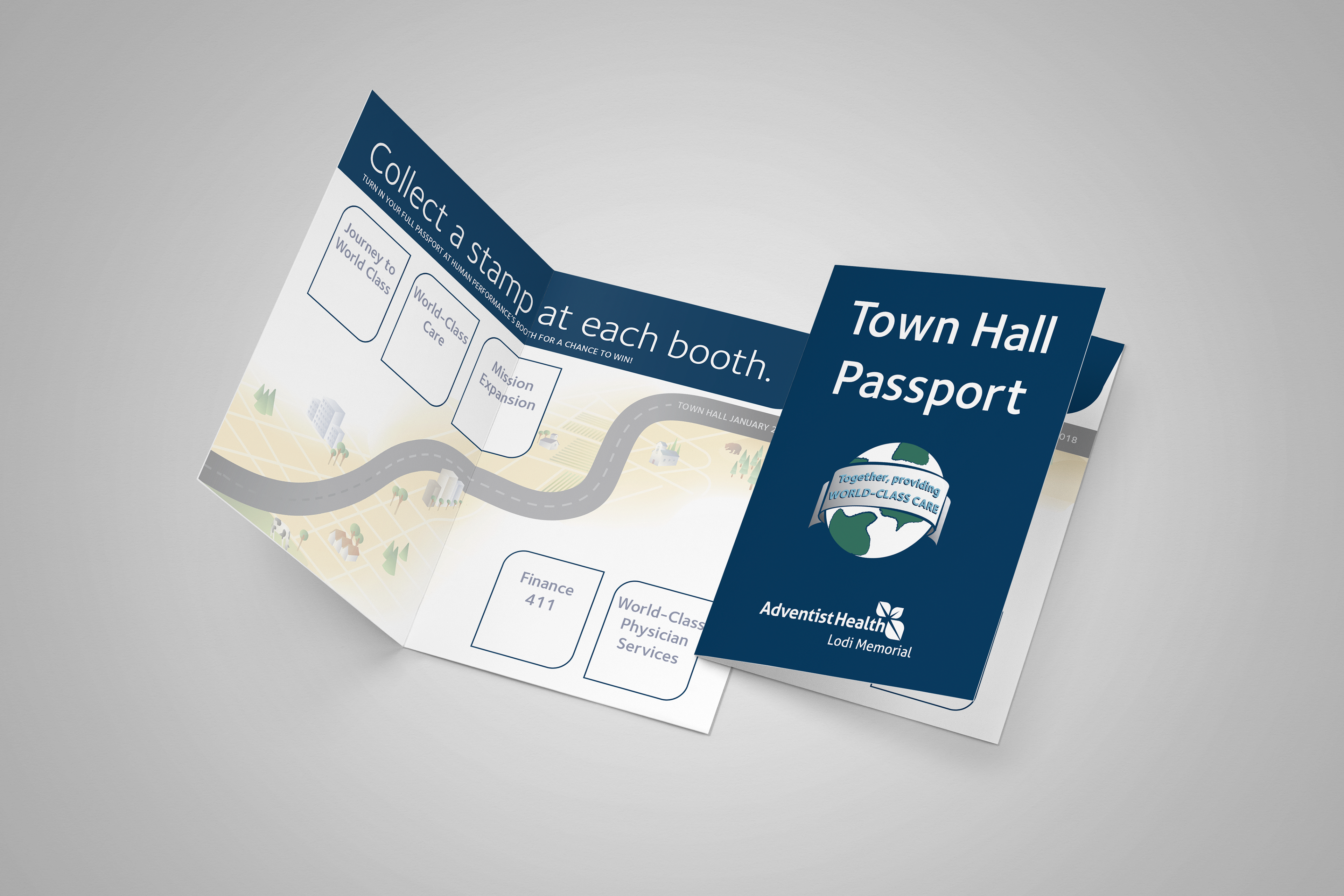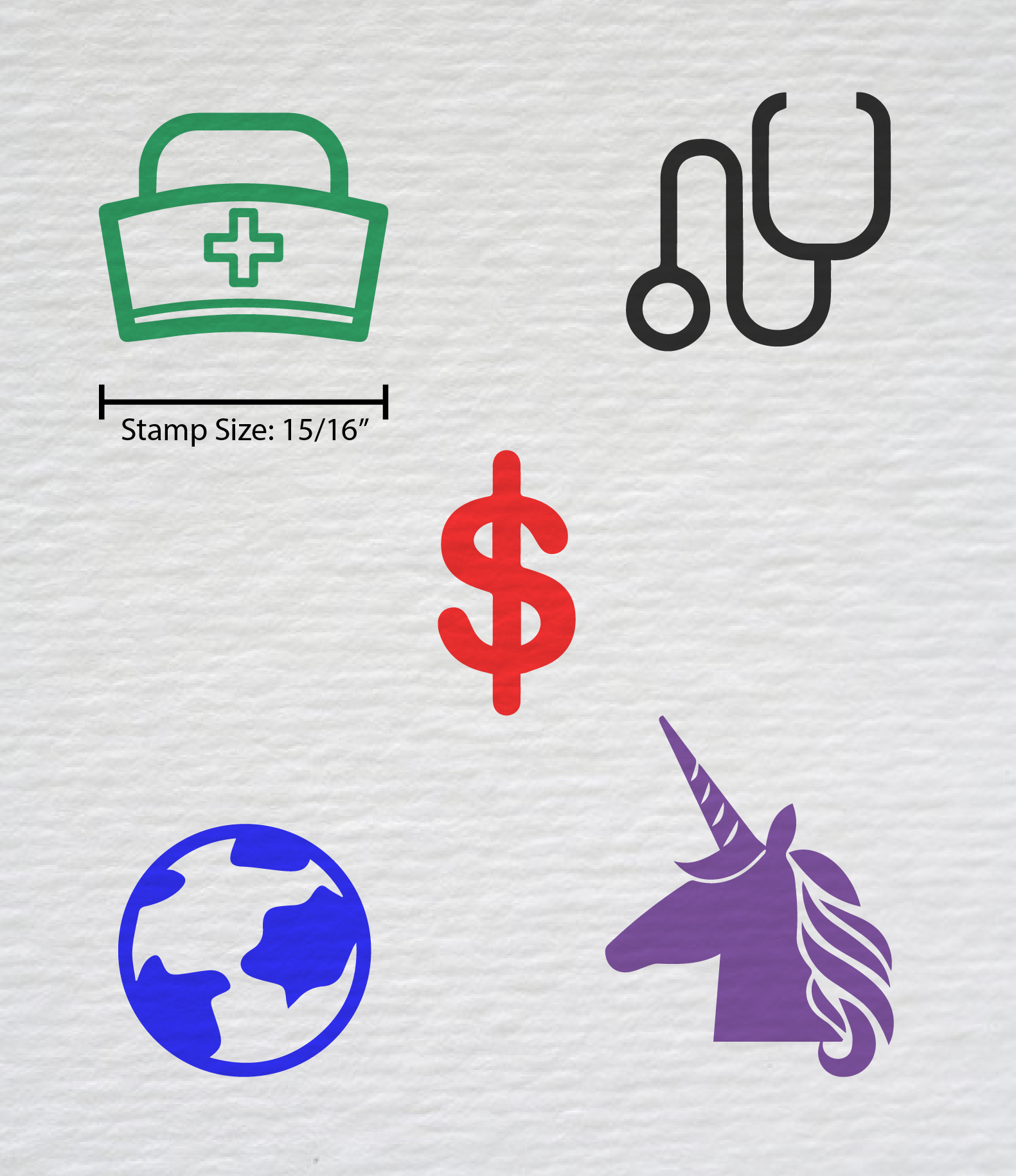 The hospital cafeteria, named The Vineyard Cafe, frequently needed print designs created. Menu redesigns (for multiple health needs, including renal- and cardiac-patient dietary restrictions), wayfinding signage, and the below cards were all part of their requested designs.